Team India

PSM Team India checking some indigenous varieties of seeds at Tehri, Garhwal in Uttrakhand, India.

Ritu Bhardwaj, S4S Team Leader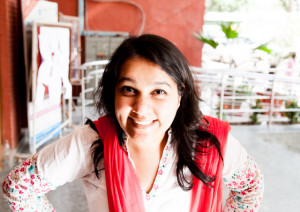 Ritu Bhardwaj is an environment documentary film maker based in New Delhi, India. Independently as well as part of a team, Ritu has worked on documentaries and television programs addressing issues like farmer deaths in India, child labor, access to justice, importance of mason training and several features on environment sustainability. Her films have been screened at various national and international film festivals. Trained to be a journalist, Ritu studied film making with specialization in video editing from Film and Television Institute of India, Pune and holds MBA degree from Faculty of Management Studies, University of Delhi. She is also the first prize winner in the video category of All India Environmental Journalism Competition, 2014.
Sachin Sharma, S4S Photographer & Videographer
Sachin Sharma is an environment enthusiast and loves traveling. Photography and cinematography are outcomes of these passions. Sachin holds a certificate in ornithology and has been associated with environmental conservation groups in India to protect natural habitats of owls. Sachin has engaged himself in different genres of filmmaking including fiction, documentaries and travelogues. He has studied Cinematography at the Film and Television Institute of India, Pune and photography at Jamia Milia Islamia, New Delhi.