Mentorship Board
As a youth lead project, sometimes we need a little help. Meet the talented folks who provide support and guidance to both the Project Survival Media central team and to youth journalists.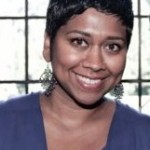 Anisha Desai is the Director of the New Leaders Initiative and the Brower Youth Awards at Earth Island Institute. Her areas of interest include green economy access for low-income communities, environmental degradation caused by militarism, and grassroots environmental movements in Africa, and her native India and Sri Lanka. Anisha has co-authored publications on fair taxation, housing and the racial wealth divide, and served as a consultant to independent and public schools, social justice organizations and journalists on topics of education reform, youth at risk, anti-oppression work and strategic change planning. She has taught courses on youth rights and activism, and traveled to Rwanda where she studied post-genocide reconciliation efforts. Anisha has done PhD work at the University of California of Berkeley's Graduate School of Education, has a Masters of Education in Risk and Prevention from Harvard Graduate School of Education, and has a Bachelor of Arts in African-American Literature, Psychology and Secondary Education from the University of Miami in Florida. Anisha is also a certified wedding celebrant!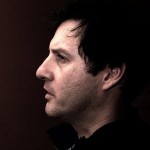 Christian Ettinger'sbackground is in philanthropy, filmmaking and environmental issues. After receiving a Masters in Political Science, for the next decade he worked as a reporter, editor and publisher of various publications including the Ross Valley Reporter, Cups Magazine and theposition.com. After closing down Cups Magazine, he delved into the world of documentary film, where he helped produce two Academy Award nominated documentaries, 'Murderball' and 'The Weather Underground'. Over the past decade, he has been involved in philanthropic work through the Educational Foundation of America, the Ettinger Foundation, and Threshold Foundation. Christian's primary philanthropic interests have included peace and security issues, civic engagement issues, environmental issues and sustainable population. Currently, he serves as Chairman of Sustainable Population Committee with the Educational Foundation of America, a board member of the environmental advocacy non-profit Inform, and is seeking an MPA in Sustainable Management at the Presidio Graduate School.
Erica Priggen is the Executive Producer for Free Range Studio's video and entertainment department, overseeing the creative and strategic development of all of the company's video campaigns. With a Master's in Consciousness Studies, she brings a deep study of sustainability and systems thinking to her work, with a concentration on the importance of storytelling and mythology as tools for cultural transformation. She believes that film is one of the most effective ways to inspire people to action. Erica is the producer of Free Range's award-winning The Story of Stuff, as well as other hits such as 350.org, The Good Life, and the Alliance for Climate Education's national high school assembly program. When she is not making Free Range films, you can find her outdoors and enjoying being an amateur beekeeper… completely awed by the wisdom and elegance of nature's creations.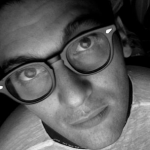 Josh Fox is the Director of the 2011 Oscar-nominated film,GASLAND. All of Josh's work is produced and created with the award winning International WOW Company, a theater and film group with over 100 actors, dancers, musicians, technical, and visual artists spanning 30 countries on 4 continents. Josh has written/directed/produced two feature films and over twenty works for the stage, which have premiered in New York, Asia and Europe. His narrative feature film debut, MEMORIAL DAY (2008) – a jarring roller coaster ride from the beaches of girls-gone-wild spring break to the torture chambers of Abu Ghraib – premiered at CineVegas Film Festival and went on to have a successful limited run at IFC Center in New York. His recent work for the stage includes SURRENDER, an interactive war epic premiering in New York City, which was nominated for a 2009 Drama Desk Award and AUTO DA FE, which premiered in New York and will tour to Japan in 2011. Josh earned his BA from Columbia University.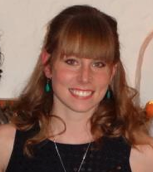 Madeline Kovacs helped launch Project Survival Media, serving as a co-coordinator from 2009-2012. Madeline has been a youth climate movement organizer and leader for over a decade. She has been lucky enough to organize her colleagues at regional Midwest youth movement-building summits and events like Powershift '07, '09, and '12, and to serve for a year as the Midwest Outreach Coordinator for the National Teach-In on Global Warming Solutions, among many other experiences. Most recently, she served as  development consultant for Oregon Climate, helping the fledgling organization to raise its seed funding. Madeline has a degree in Political Science and a minor in Environmental Studies from Macalester College, where she studied Amazon and Human Resource Management in Brazil and received the Dean of Students Community Recognition Award for co-organizing a Focus the Nation 2008 campus event that drew 600 people. Madeline currently lives in Portland, Oregon, pursuing her Master's of Urban & Regional Planning from Portland State University, and working for Orange Splot LLC, building creative, affordable, community-oriented and sustainable housing choices.